By George Solly
Ed: apologies to George, as several of the enquiries he has had since the last edition were pinched by me and have been incorporated into the article on page 18, entitled 'Pulling Together the Treads' so his report is shorter than he had planned. George writes about one enquiry:
I was contacted by Dan Re'em who enquired about the collection of paintings owned by Edward Solly (1776-1844) which was written about in an article in the April 2015 journal.
He contacted us to see if anyone in the society had an inventory of this important collection as he hopes to create a virtual collection of the surviving works many of which are in the German National Collection.
If you do know the whereabouts of the inventory please contact me.
Dan is also planning to write a book about the 'Baltic' Sollys, from whom I am descended and have written about before in the journal. I was able to provide him with information including two wills.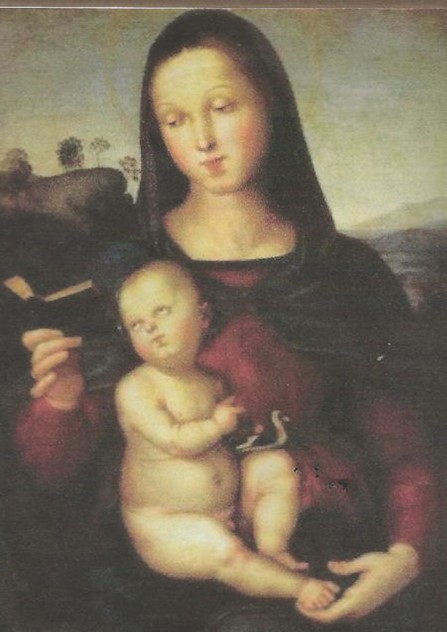 The Madonna Solly, by Raphael. Once part of Edward Solly's collection