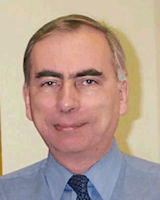 By John Slaughter
In my previous report I gave details from the workhouse records released by Findmypast for some Norfolk workhouses. Findmypast have now released further workhouse records, this time in respect of the Oldham, Lancashire workhouse. There were a number of Saul entries.
George Saul of Oldham was admitted to the workhouse on 19 May 1880 and sadly died there on 28 August 1880. On admission his year of birth was recorded as 1846 yet I think this was incorrect. His entry in the GRO death indexes gives his age as 40 years and I believe that he was the George Saul who was born in Askern, Yorkshire in 1839 and baptised on 27 October 1839 to parents John Haigh Saul and Mary Greaves. He married Emma Garrett in 1863 in Prestwich, Lancashire and they had one child John Garrett Saul who sadly died as an infant. On the 1871 census he was a lodger at 11 Bow Street, Oldham, occupation given as Cabman (which ties in with the workhouse admission register). His wife Emma was also resident. Though he died in the workhouse he must have had some assets as an administration was granted to his sister Harriet Hollingworth. I am unsure what became of his widow Emma but she may be the Emma Saul who married in the Oldham Registration District in 1884.
George's brother Herbert became a long tern inmate in the Oldham workhouse. He was originally admitted on 6 September 1907 where it records that he suffered from paralysis. His wife Mary Ann (nee Maddocks) had died earlier that year and presumably he was unable to look after himself with his disability. He was in the workhouse at the time of the 1911 census but on 12 February 1912 was discharged at his own request. He was however readmitted on 29 July 1912 and described as destitute. He again was discharged at his own request on 9 March 1917 but died later that year. He had married Mary Ann Maddocks in 1868 in Oldham and though they had three children all died at a young age.
John Saul was admitted to the workhouse on 5 April 1899 seemingly as a new born child. He was said to be of the parish of Middleton. He was still in the workhouse on the 1901 census but was discharged on 29 August 1901 by means of being transferred to the Westhulme Hospital. He is almost certainly the John Saul whose death is recorded in the GRO death indexes in the 4th quarter of 1901 in the Oldham Registration District aged 2 years. I can find no corresponding entry for the child in the GRO birth indexes. There were two Saul families at Middleton in the 1901 census but on checking the 1911 census for these families neither acknowledge this John as being one of theirs so his parentage remains a mystery.
Finally we have Thomas Saul who was admitted to the workhouse on 9 June 1900 having been sent down by a magistrate on the grounds of insanity. Four days later on 13 June 1900 he was discharged having been taken by the police. I have been unable to find out anything further about the possible court case. On admission, his year of birth was stated as 1866 and being of Oldham. It is a possibility that he may be the Thomas Saul born in Preston, Lancashire in 1866 to William Saul and Alice (nee Sumner). This Thomas was in his parents household in 1881 but I have no knowledge of him after that. William died in 1882 and his widow was on the 1891 census at Preston but Thomas was not in the household. Without further information this connection is highly speculative.
Amongst other records that Findmypast have released are newspaper birth, deaths and marriage announcements. I am slowly making my way through these but have already have a big success. One of our London charts is headed by a John Saul of Islington who I long suspected was the son of a William Saul of Norwich and who was baptised there in 1798. Up to now this connection was speculative lacking compelling evidence. I now have this. The newspaper announcement states that John died in Islington on 15 March 1840 of apoplexy in his 42nd year and that he was the youngest son of the late William Saul, a builder in the City of Norwich. A major breakthrough achieved!