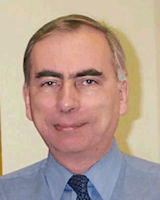 By John Slaughter
Welcome to new members Leanne Sawle and Jessica Coombes.

Leanne and I had a brief exchange of messages on the Forum back in September 2012. Leanne was trying to find out what had happened to her great grandfather Ernest Sawle of Beacon/Camborne, Cornwall. Ernest had married Lilian Marion Richards in 1905 and it appears that they had at least two children Ernest Henry and Reginald Bennett. It appears that Ernest died in 1909 as there is an entry in the 1909 GRO indexes for an Ernest Saull, aged 27 years. On the 1911 census Lilian is resident in Camborne, a widow, together with her sons Ernest Henry and Reginald Bennett. It appears that subsequently Lilian was in a common law relationship with James Stenton with whom she had several other children, but who are recorded as Sawles in the GRO birth indexes. I think that Ernest Sawle's parents may be William Sawle and Charlotte Ann Wilson but I am awaiting some information from Leanne which may help to clarify matters.

Jessica made contact seeking information regarding Thomas Saul, born Blofield, Norfolk in 1810, who married Isabella Howard. Their daughter Mary Elizabeth Saul married Robert Cubitt and emigrated to New Zealand in 1867. Mary Elizabeth is Jessica's 3 x great grandmother. Thomas and Isabella had four children, Tom, Mary Elizabeth, Ellen and Isabella, Mother Isabella died in 1856 and Thomas remarried in 1868 to Elizabeth Goddard. However it seems that the second marriage was not a happy one as they were living apart on the 1881 census. In the following year (1882) Thomas died in Norwich.