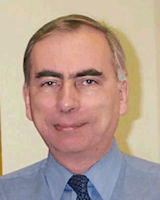 By John Slaughter
Findmypast have recently released a list of Civil Service Commision Appointments, Promotions and Transfers between 1871 and 1942. This list has been compiled from the London Gazette where such appointments were announced. I found that there were 25 Sauls listed.

Postman
Of the twenty five listed five were for appointments as postmen. The information provided by the London Gazette was limited, but was sufficient for me to identify the individuals. The five were:
Alfred Saul of Kendal appointed 3 June 1897 Without competition
Henry Saul of West Bromwich appointed 29 June 1910 Without competition
Nelson Charles Saul of Ormskirk appointed 20 January 1914 Without competition
Frank Diamond Saul of N and S Shields appointed 12 October 1932 Without competition
Joseph Saul of Birmingham appointed 26 August 1898 Without competition
I do not know what "without competition" means, others were appointed "with competition".
With the aid of censuses etc. I have been able to identify these individuals.
Alfred Saul appears on the 1901 and 1911 censuses at Kendal, Westmorland with his occupation given as a postman. He was the youngest son of George Saul and Mary Taylor and had been born in Kendal. He married an Irish girl Catherine Lucey in 1889 and the marriage and the birth of their first two children took place in Ireland. The family must have returned to Kendal by 1893 when the third child was born. They had nine children in total though three had died by the time of the 1911 census. Catherine died relatively young in 1917 at the age of 47 years, but Alfred lived on until 1932.
Henry Saul was still living in his parents' household on the 1911 census at 1 Churchyard Road, Tipton, Staffs. He was 19 years of age and a postman by occupation. His parents were Francis Saul and Emily Pearce, Francis having been born in Stratford on Avon. Henry was killed in World War One on 23 September 1917 and his memorial is at the Tyne Cot Cemetery, Ypres. He was a private in the 2nd/6th Battalion South Staffordshire Regiment. He must have been killed at the Battle of Passchendale.
Though Nelson Charles Saul was appointed as a postman at Ormskirk, Lancashire he was not a native of the town. In fact he had been born in Snodland, Kent in 1883 to Daniel Alfred Saul and Mary Ann Bramley. Despite having the first name of Nelson, he enlisted not in the Navy but in the Army in 1901. He served in the Army Reserve Corps until his discharge in 1912 at the end of his term. At some stage he formed a relationship with Rose Moorey, a married woman who seemingly was separated from her husband Richard. According to his Army discharge papers, Nelson, though unmarried, had five children, namely Richard (1903), Alfred (1905), Abraham (1907), Charles (1910) and Herbert (1913). In the GRO birth indexes the first three children are registered as Moorey and the latter two as Saul. Whether Nelson was the father of all five is unclear, without obtaining the birth certifcates. The Army discharge papers show that Nelson re-enlisted to fight in World War One so his career as a postman must have initially lasted for only a few months. On the 1921 census Nelson and Rose are resident at 38 Mart Lane, Burscough, Ormskirk, Lancashire, he being 38 years of age and a postman by occupation. Rose is listed as a housekeeper and all the five above children are resident, together now with a 5 year old child Rose Saul. In the GRO birth index this child has been registered as Moorey. Nelson and Rose eventually married in 1936.
Frank Diamond Saul was born in Kendal, Westmorland in 1896 to Robert Saul and Mary Elizabeth Morgan. It appears that he served in the Navy during World War One, papers for him are held at The National Archives but have not been viewed. He married Margaret Scott in 1925 in the Newcastle area and appears to have had only had one child, Frank Scott Saul born in 1935. On the 1939 Register he was resident at 115 Armstrong Road, Newcastle together with his wife and son. His occupation is recorded as a postman.
Joseph Saul appears on the 1911 census at 33 Topsham Road, Smethwich, Staffs, aged 31 years and a postman by occupation. By this time he had married Harriet Slim and had had three daughters though one had died as an infant. Joseph died in Smethwick in 1963 and had been born in Oldbury, Worcestshire in 1880, the illegitimate son of Annie Saul. Annie was the daughter of Peter Saul and Jane Page. Peter Saul was the son of James Saul, who was the son of Peter Saul the furthest back ancestor of Editor Rosemary Bailey's family. This family have been written about in the journal before.